A bright future for all children and youth
In the heart of Surry Hills, our centre caters to children and youth in need and their families. We provide educational and recreational programs that help our families build life skills, overcome challenges and access exciting new opportunities. Through our tailored and holistic approach, we empower families to build the foundations for success.
HOW WE HAVE HELPED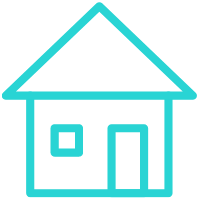 5060
Yearly
visits
150

+

Children, youth and
families enrolled
139
Years of
continuous service
Friends of The GBB
Over the past 139 years, we have seen thousands of children and youth through our door in Surry Hills. We're connecting with our past friends, students, volunteers and staff through the Friends of The GBB program.
Our History
In 1882, Sir James Fairfax from The Sydney Morning Herald established The Boys Brigade as a safe space off the streets for vulnerable newspaper boys. In that time, inner-city living conditions were poor and boys lacked a safe place to play. Open five nights a week, The Boys Brigade provided recreational activities, educational classes, food and shelter to any boy in need of assistance.
8th Annual Charity Golf Day
HIT THE COURSE
FOR A CAUSE
Join us on the 13th of December at The Lakes Golf Club for our 8th Annual Golf Day.
Volunteer with us
VOLUNTEER WITH US
Help children develop a love of learning by volunteering in our homework program.
Gift in Will
GIFT IN WILLS
When you leave a gift in your will, you make a meaningful impact on a child's life for generations to come.
September 9, 2021
How do you ask R U OK when you can't or don't see the children and young people in your life right now because of lockdowns and restrictions?
August 23, 2021
The 22nd – 27th August marks 75 years of The Children's Book Council of Australia's Book Week. This is a list of our favourite books for everyone participating from home. 
August 5, 2021
When Rob's father retired and he became Managing Director of his family's business, he continued what his father had started more than 40 years ago by supporting The Girls & Boys Brigade.
DONATE TODAY!
Create a bright future for children, youth and families in need