A bright future for all children and youth
In the heart of Surry Hills, our centre caters to children and youth in need and their families. We provide educational and recreational programs that help our families build life skills, overcome challenges and access exciting new opportunities. Through our tailored and holistic approach, we empower families to build the foundations for success.
HOW WE HAVE HELPED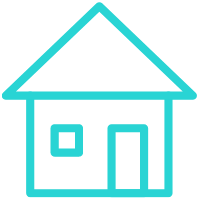 5060
Yearly
visits
250

+

Children, youth and
families enrolled
140
Years of
continuous service
Friends of The GBB
Over the past 140 years, we have seen thousands of children and youth through our door in Surry Hills. We're connecting with our past friends, students, volunteers and staff through the Friends of The GBB program.
Our History
In 1882, Sir James Fairfax from The Sydney Morning Herald established The Boys Brigade as a safe space off the streets for vulnerable newspaper boys. In that time, inner-city living conditions were poor and boys lacked a safe place to play. Open five nights a week, The Boys Brigade provided recreational activities, educational classes, food and shelter to any boy in need of assistance.
Trivia Night
TRIVIA NIGHT
Our 2022 Trivia Night was a sell-out event. Tickets available now for this year's event on Thursday March 23. Don't miss out!
Volunteer with us
VOLUNTEER WITH US
Help children develop a love of learning by volunteering in our homework program.
Gift in Will
GIFT IN WILLS
When you leave a gift in your will, you make a meaningful impact on a child's life for generations to come.
February 3, 2023
Khan wouldn't have been able to attend camp if it weren't for you. His story really shows how meaningful camp can be. Not only did he discover a love of helping others, but he…
October 24, 2022
Earlier this year, youth had the exciting opportunity to go whale watching during school holidays. No whales were found, but one youth found something even better…
August 9, 2022
Continuing with the unusually wet weather we've had so far this year, the forecast for the July school holidays was disappointing. But thanks to you, our programs staff were able to bring the fun…
DONATE TODAY!
Create a bright future for children, youth and families in need